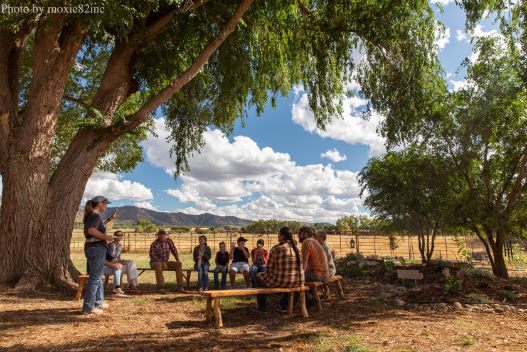 When envisioning a safe and peaceful place to heal or explore oneself, a green, vigorous, engaging and colorful garden space comes to mind. Several years ago, with the help of local volunteers, the Center installed two raised beds at different heights to make them accessible to young clients and those in wheelchairs – this became our Harvest Garden space.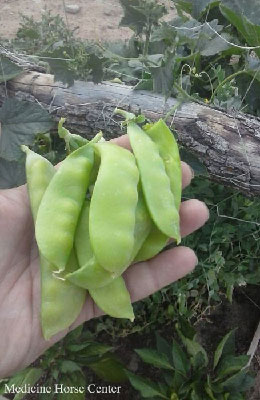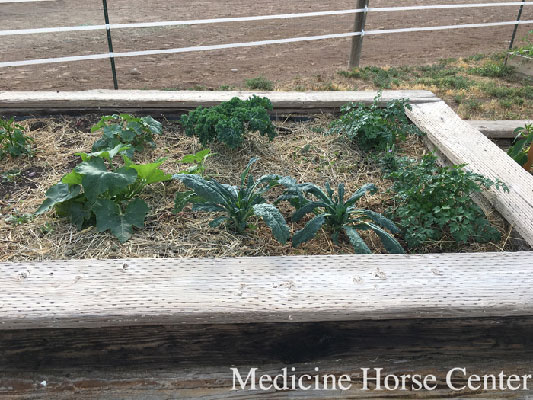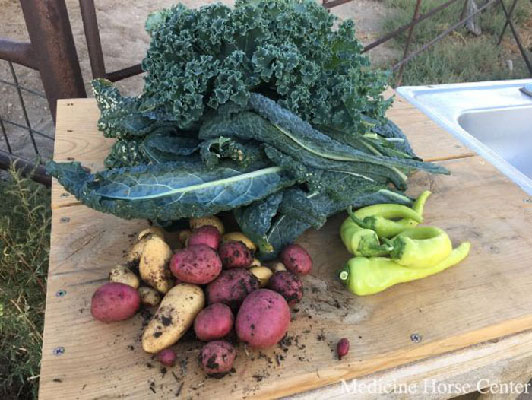 In 2019, an opportunity to bring an AmeriCorps service member brought a vision for a healing garden space closer to realization. There was an open space right outside of our Group Room where we hold sessions during cold winter and rainy days. A small turnout area for our herd right next to the space complemented a vision of having sessions outside in the garden with horses grazing nearby.
The work on the new space began in March 2019. First, we had to prepare the ground and soil for the layout of the garden. We created a Terrace Garden behind a Homestead building, leveled the main garden space, and created an organic berm area, enclosing the garden space and utilizing excess soil from leveling.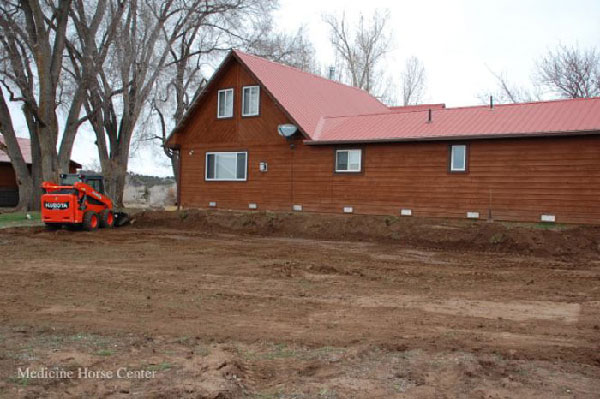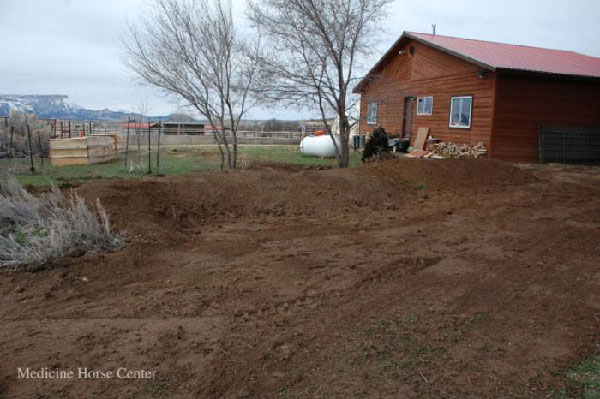 The purpose of the Healing Garden Space is to create an area for reflection, meditation and regulation for our clients, as well as to conserve and beautify the land under our care. In addition, we envision incorporating the therapeutic nature of growing plants and nutritional wellness into our programming. There are parallels in the seasonal nature of the garden to seasonal shifts in our clients' lives, friendships and hardships. Building relationships with horses, growing in the garden, harvesting and sharing food together is our vision for a wholistic wellness environment for our clients.
In a matter of months from a patch of grass, the Garden started to grow and fill in. Numerous volunteers, incredible staff, AmeriCorps and NCCC service members were instrumental in getting the hardscaping in place in a short period of time.
Once the beds were put in, we needed soil to fill them. In addition to a generous donation of composted soil from Eagle Tree Farm in Cortez, CO, the Center composted our horse manure and mixed with local aspen shavings to create additional soil. The results of the first growing season were delightful!
The expansion of the Harvest Garden and creation of the Terrace Garden significantly increased our growing space, eliminated soil erosion, and enhanced the beauty of this healing place.
Terrace Garden took a new form. From a sloping ground with weeds and grass, to a lush green crop of corn, potatoes and tomatoes.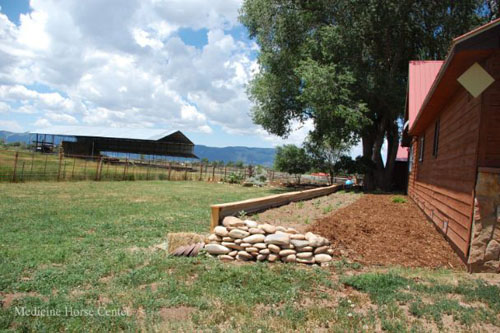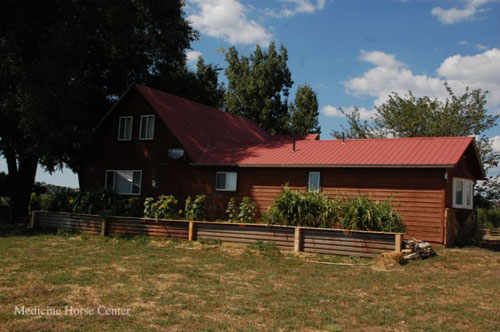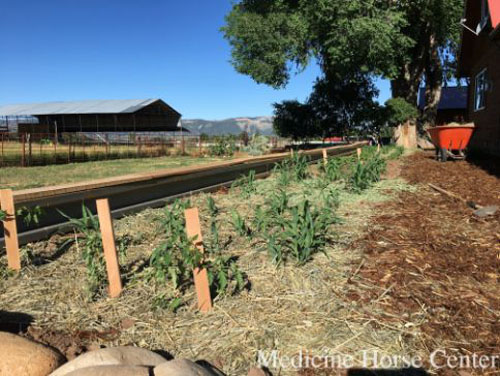 The first season of the new garden spaces has been very productive and fruitful. The harvest bounty was shared with our clients, staff and friends throughout the summer and fall. We made fresh salsas, salads, soups, stir fries. The horses loved fresh greens as well! The space was often utilized by groups of clients, parents, and offers us a beautiful space to reflect, process, and heal.
In the next few years we plan to add a simple shade structure in the Healing garden for outdoor group activities; and a wood fired pizza oven to prepare quick harvest meals with clients.