Developed by the Medicine Horse Center and aligned to the standards of the American School Counselor Association, A.W.A.R.E is a 6-week social-emotional experiential learning program for small groups. We believe awareness is the first step towards creating positive change in our lives:
Actions, Words, Accountability, Respect and Empathy
Through creative and engaging activities with the staff and horses, A.W.A.R.E. has emerged as an effective program that continues to show improvement via student self-evaluations and teacher observations in the areas of confidence, communication, respect for others, empathy, problem solving and the ability to self-regulate.
What students are saying about A.W.A.R.E.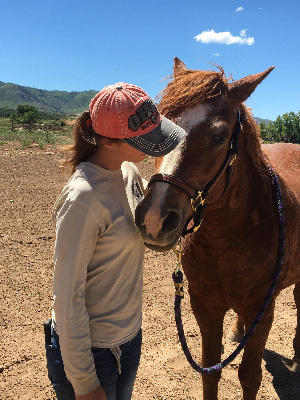 "It is helping me with self-control and my confidence and a little respect. They put a lot of effort here." 5th grade boy
"Medicine Horse has helped me a lot. It helped with my stress and got my mind off of my sadness." 7th grade girl
"It has helped me with feeling better about myself and focusing on my future." 8th grade girl
"I have been more aware and more accountable because I take responsibility when I have done something bad." 7th grade boy
"It has been effective because now I can start to respect people more than I have before." 7th grade girl
"Everything has changed since I came here. My outlook on life is so much more positive." 10th grade girl
"Being here has made me calm, gave me good coping skills and reduced my stress." 11th grade girl
"It helped plenty. I would come every day if I could. It's helped me remember that there are people who care and it's given me a sense of hope." 9th grade girl
What educators are saying about A.W.A.R.E.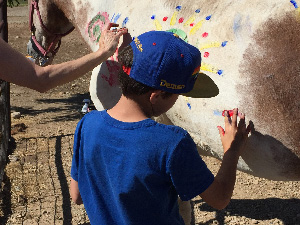 "I feel that Medicine Horse helped this boy find his happiness again. He showed confidence when earlier in the year there was only anger and resentment. I think this program brought back a kiddo that might have otherwise been lost." A. R. Dolores School District
"Prior to visiting Medicine Horse, our student was very argumentative and confrontational and felt 'singled-out' by his behavior. When asked to leave the room to calm down, even for a break or a walk around the pod, he would become very upset. After visiting Medicine Horse, he would still exhibit impulsive behavior, but his response to being asked to correct his behavior was much more positive, and pleasant. He would also make requests or ask for alternative choices or tasks as a method responding to behavioral corrections." L.N. Cortez Middle School
"Our student experiences strong emotions that she acts on with physical aggression or back-talk. Prior to her experience at Medicine Horse, she had a very hard time letting another student 'have the last word'. After Medicine Horse, she still struggles with impulsivity, but overall still seems to be able to contain her feelings of frustration or anger better. She has also become more productive at school." L.N. Cortez Middle School